Michael Anastassiades • BLUE SKIES
Table lamp
Base in polished nickel-plated brass. Diffuser in bamboo and Tosa-Shi paper. GU10 9W bulb included. Designed by Michael Anastassiades.
Ready to deliver in 6 a 7 months
A table lamp based on an ancient theory about the moon.
In the older days, lunar phases were accounted in a different way than we do today.
One of the theories held that the Moon was in fact flat.
One side of the Moon was silvery-white, the other side was black, and it was the orbiting of this half-black, half-white Moon around the Earth that caused the lunar phases.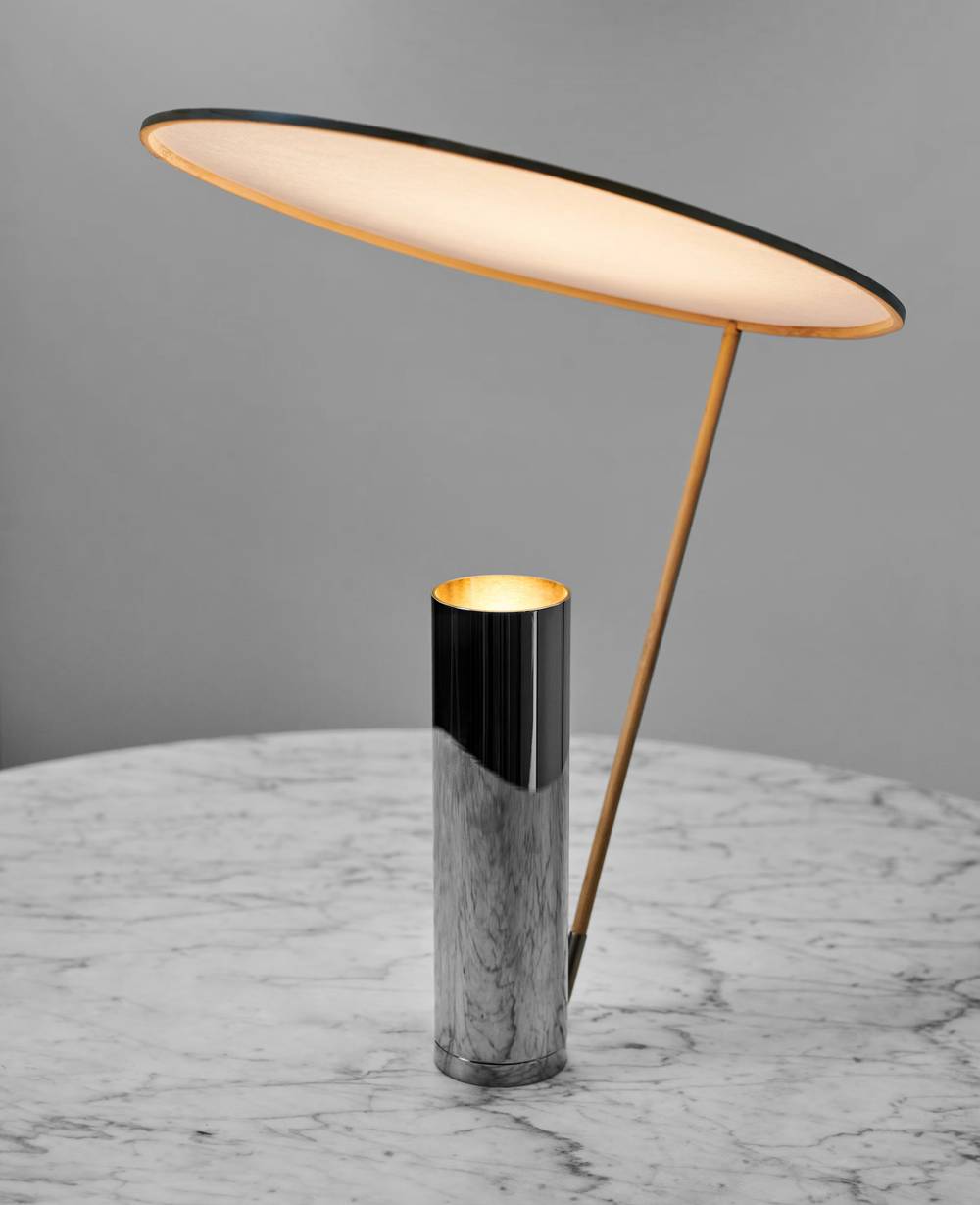 Michael Anastassiades is a Cypriot-born, London-based designer whose practice encompasses product, spatial interventions and experimental works, often transcending the distinctions between different fields of creativity.
Anastassiades' practice contemplates both industrial production and artisan techniques. In doing so, it expands into a vivid, nuanced balance between improvisation and structure, control and intuition. With a career spanning more than 20 years, Anastassiades has conceived lights, furniture and objects characterised by a poetic yet rigorous interpretation of technology, materials and functions. His work draws inspiration from many sources, which he distills into pure, simple structures. From nature to archaic references of his native Cyprus, the history of Modernism, very personal memories, art and everyday life, he transforms a rich set of diverse references into a timeless vocabulary of form and structure.
Michael Anastassiades founded his studio in London in 1994. He trained as a civil engineer at London's Imperial College of Science Technology and Medicine before taking a masters degree in industrial design at the Royal College of Art. His work is featured in permanent collections at the Museum Of Modern Art in New York, the Art Institute of Chicago and the Victoria & Albert Museum in London, among others.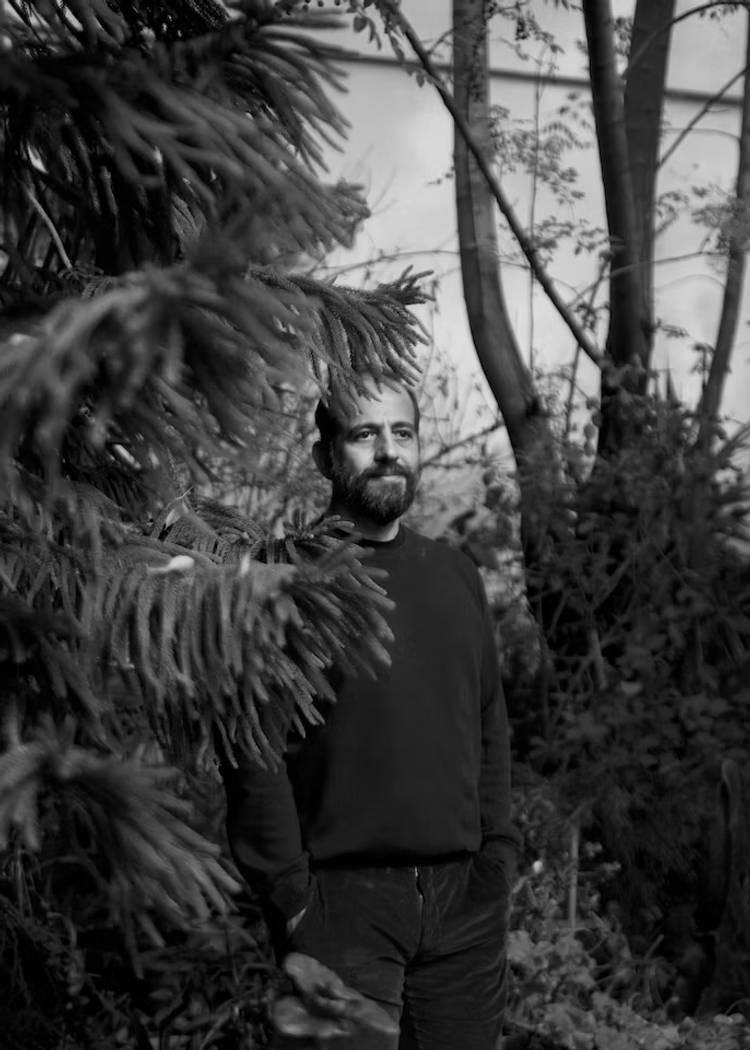 The Michael Anastassiades Studio has collaborated with various manufacturers, including Flos, B&B Italia, Herman Miller, Cassina, Molteni, Bang & Olufsen, Puiforcat, Fratelli Fantini, Gebrüder Thonet Vienna, Roda, Lobmeyr, Salvatori, Svenskt Tenn, Carl Auböck and Sigmar London, Coedition and SCP. The Studio has also designed limited-edition collections for Nilufar Gallery in Milan, Dansk Møbelkunst Gallery in Copenhagen and Taka Ishii Gallery in Japan.
Michael Anastassiades' design philosophy is to preserve the inherent qualities of the materials he uses. All of the products made in the studio are artisanally made and come in natural finishes, exposed to the elements without any protective lacquers. The studio sees oxidation as a process that only adds to the patina of an object, making it more beautiful over time.