Nicolas Vahé • NV
Mayonnaise, Truffle
Vegetable oil (rapeseed and sunflower oil) 75%, egg yolk 7.6%, water, vinegar, sugar, salt, black truffle 1% (tuber aestivum vitt), mustard seed, black pepper, herbs and spices, aroma, antioxidant: E385.
A creamy and downright delicious black truffle mayo.
It satisfies any craving you might have for a dip that delivers on texture and unbeatable flavour. Its earthy truffle undertones are present without taking over and being too much.
Use the mayo as a spread in a steak sandwich, in a burger or as a dip with fries. Getting the flavours on point in your food has never been easier. With this truffle mayo in your cupboard, you are always ready to whip up an everyday treat for yourself and guests.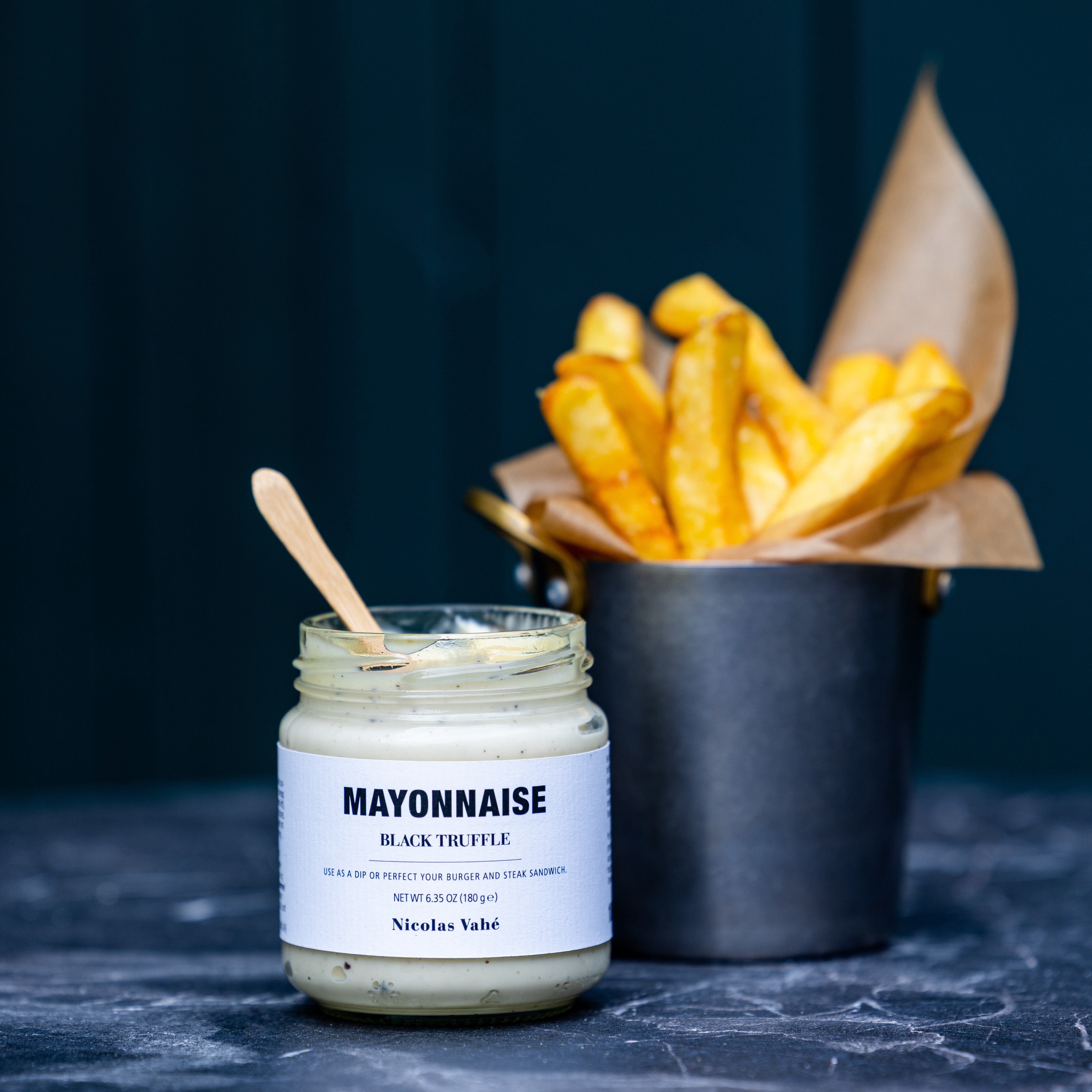 A Nicolas Vahé product provides an unusual experience when it comes to ingredients, packaging and flavor combinations. A surprising taste discovery, combining ingredients in an original and unprecedented way.
Ever since 2005, Nicolas Vahé's mission is to develop delicious products combining the highest quality ingredients, believing that it should be easy to eat tasty and healthy food every day. All food is sourced in Europe from the best local ingredients.
All items are developed in-house from its headquarters in Denmark, directly for kitchens around the world.