Nicolas Vahé • NV
Mayonnaise, Fresh Basil
Rapeseed oil 75%, egg yolk 7.6%, vinegar, sugar, basil 2,5%, salt, mustard seed, herbs and spices, antioxidant: E385.
Item unavailable Online
For more information, contact our stores or send an email to sav@areastore.com
A creamy and downright yummy mayo perfected with fresh basil.
This mayo satisfies any craving you might have for a dip that delivers on texture and flavour. You might also call it a pesto mayo.
To use as a dip for roast vegetables, as a spread in an open sandwich or in a wrap. Even as an alternative to the tartar sauce when you're having fish'n'chips. Getting the flavours on point in your food has never been easier. With this basil mayo in your cupboard, you are always ready to whip up an everyday treat for yourself and guests.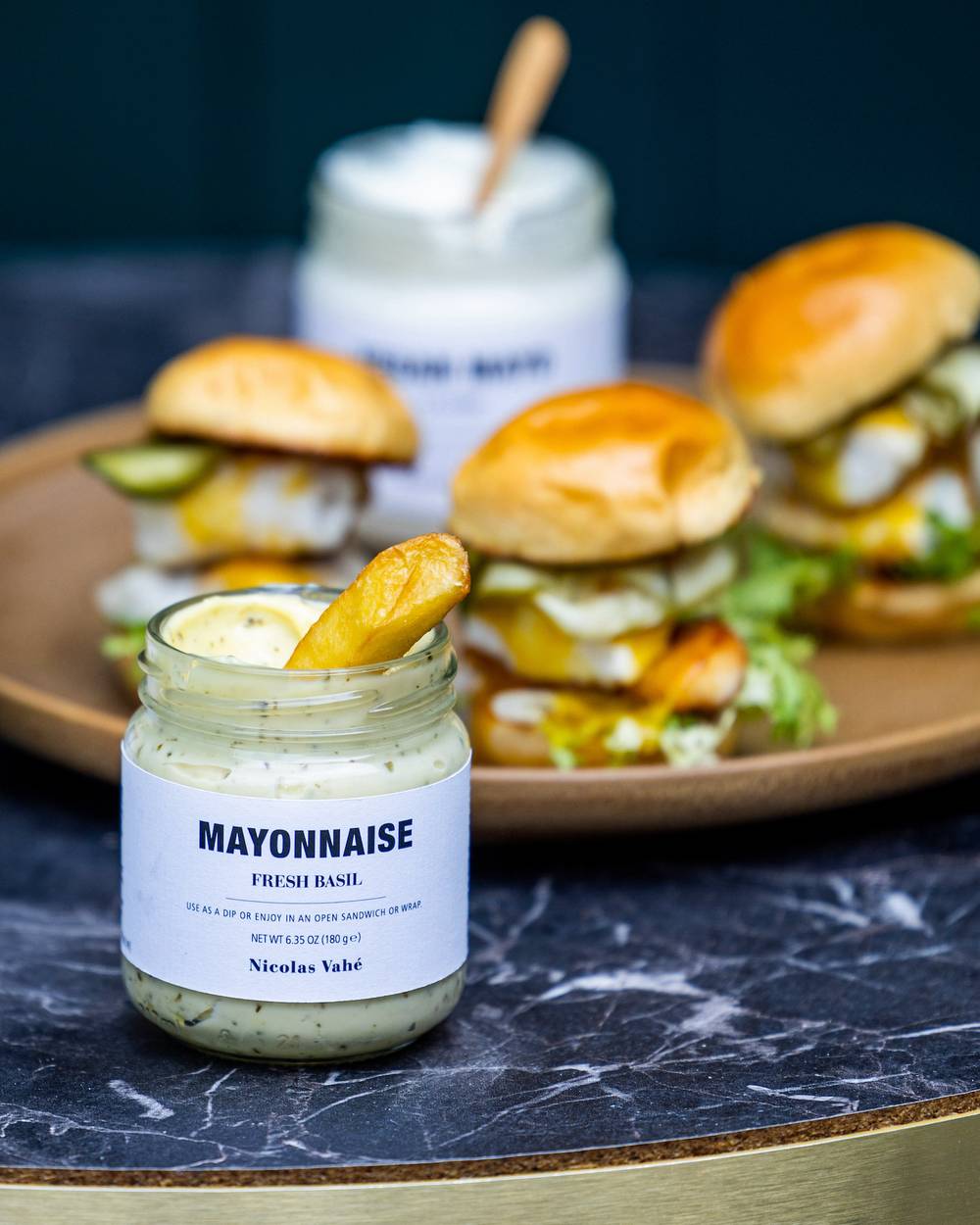 A Nicolas Vahé product provides an unusual experience when it comes to ingredients, packaging and flavor combinations. A surprising taste discovery, combining ingredients in an original and unprecedented way.
Ever since 2005, Nicolas Vahé's mission is to develop delicious products combining the highest quality ingredients, believing that it should be easy to eat tasty and healthy food every day. All food is sourced in Europe from the best local ingredients.
All items are developed in-house from its headquarters in Denmark, directly for kitchens around the world.