Nicolas Vahé • NV
Crispy snack, Potato & Paprika
Potato flakes 48%, sunflower oil, semolina flour (wheat), potato starch, salt, sugar, spices, whey powder (milk), dehydrated onions, tomato powder, smoked paprika powder, flavour enhancers (monosodium glutamate, disodium 5'ribonucleotides), acidity regulator (sodium diacetate), flavouring, dehydrated garlic, black pepper, antioxidant (rosemary extract).
Enjoy a simple but delicious crispy snack with potato and paprika.
It is great as a small aperitif together with your favourite pesto from Nicolas Vahé. You can also crush them to make the most wonderful salad topping.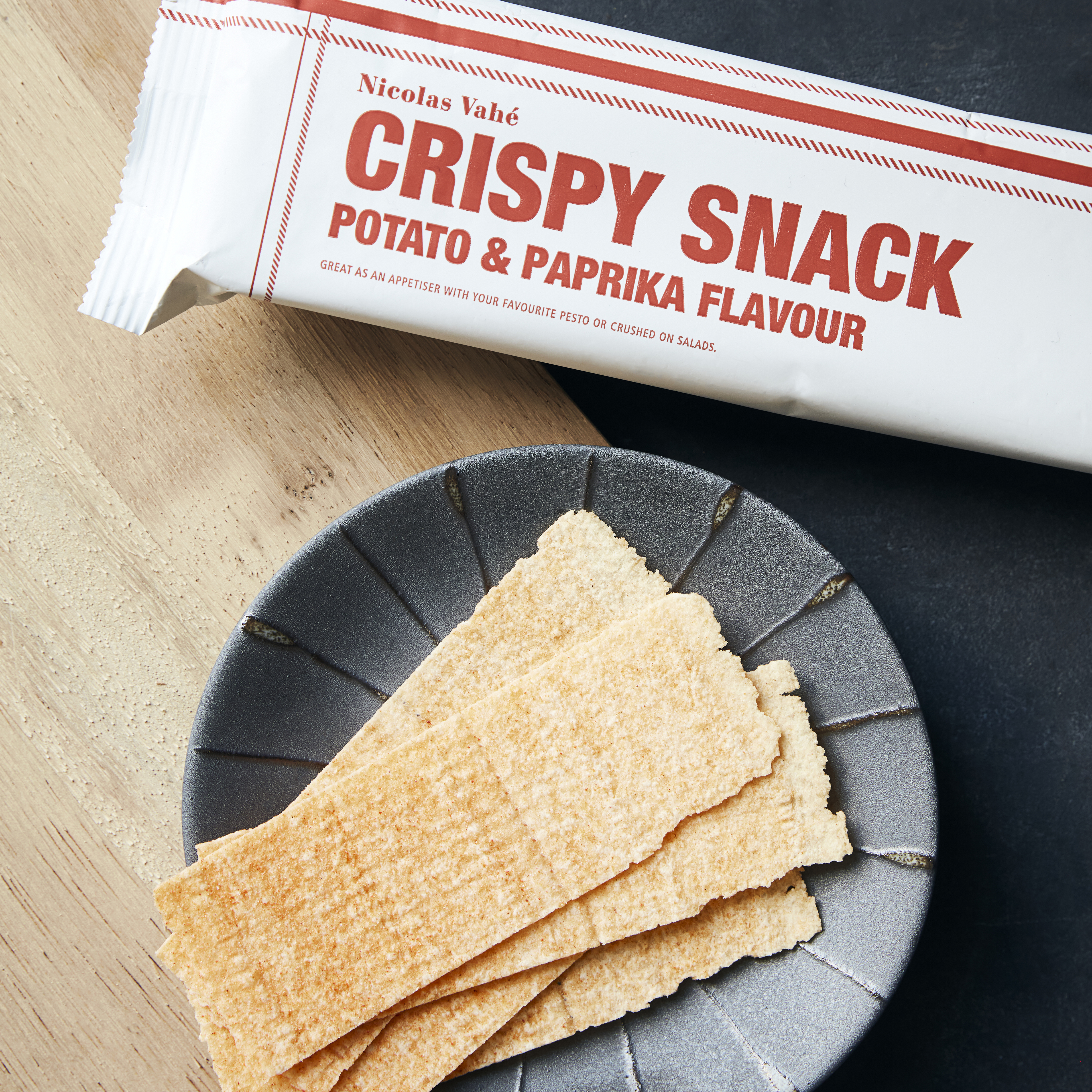 A Nicolas Vahé product provides an unusual experience when it comes to ingredients, packaging and flavor combinations. A surprising taste discovery, combining ingredients in an original and unprecedented way.
Ever since 2005, Nicolas Vahé's mission is to develop delicious products combining the highest quality ingredients, believing that it should be easy to eat tasty and healthy food every day. All food is sourced in Europe from the best local ingredients.
All items are developed in-house from its headquarters in Denmark, directly for kitchens around the world.