Alessi • PLISSÉ
Drip coffee maker
Thermoplastic resin. Capacity 150cl. Designed by Michele De Lucchi. Alessi edition.
The filter coffee machine in the Plissé collection takes shape in an interplay of elegant pleated volumes
Ideal for preparing large quantities of coffee, perfectly extracting its aroma. The "automatic start" function means you can wake up in the morning to the aroma of excellent coffee, ready to be enjoyed and shared.
The iconic high fashion pleated fabric clothes the series of small electrical appliances designed by Michele De Lucchi. The Plissé collection gives the domestic environment a touch of refined lightness.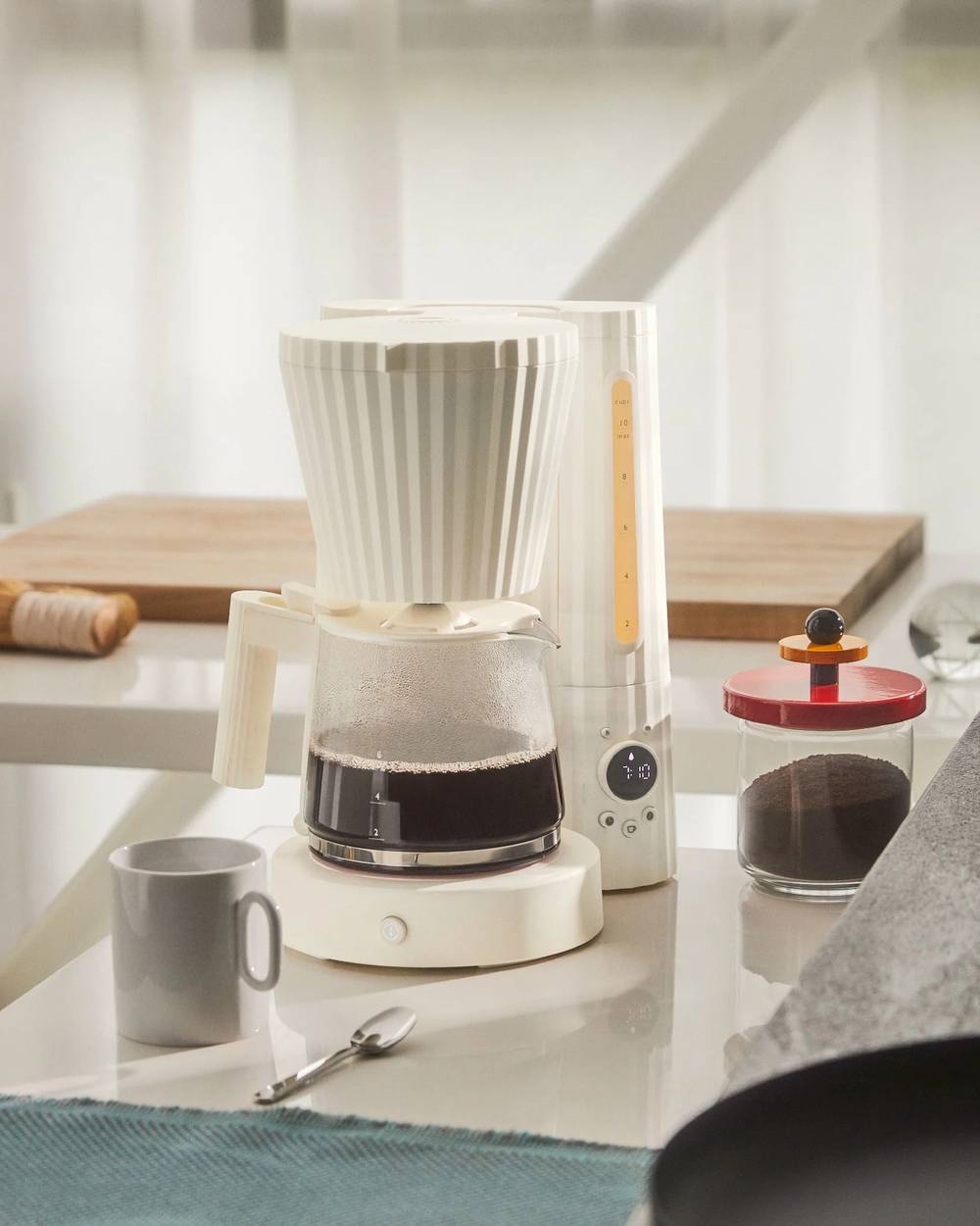 Michele De Lucchi was born in 1951 in Ferrara and graduated in architecture in Florence.
During the period of radical and experimental architecture he was a prominent figure in movements like Cavart, Alchimia and Memphis.
De Lucchi has designed lamps and furniture for the most known Italian and European companies, as Artemide, Olivetti, Alias, Unifor, Hermès, Alessi.
He designed and restored buildings for big national and multinational company worldwide, museums, numerous art and design exhibitions, as well as many architectural projects for private and public client.
His professional work has always gone side-by-side with a personal exploration of design, technology and crafts.

Making the ordinary extraordinary. Creating everyday objects that are interesting and desirable, where aesthetics, functionality and quality find their balance in a cultural and emotional dimension that charms and surprises.
Since 1921, the year in which the firm was established, most Alessi objects have been created via cold processing of the metals and, even today, are still made in Italy by highly skilled craftsmen at the factory in Crusinallo, Omegna.
In recent decades, Alessi has also included many other materials in its catalogue, such as wood, porcelain, glass, plastic, etc. Strict quality standards are applied to each of them, with constant mediation between the technological complexity of industrial production and the attention to details typical of craftsmanship.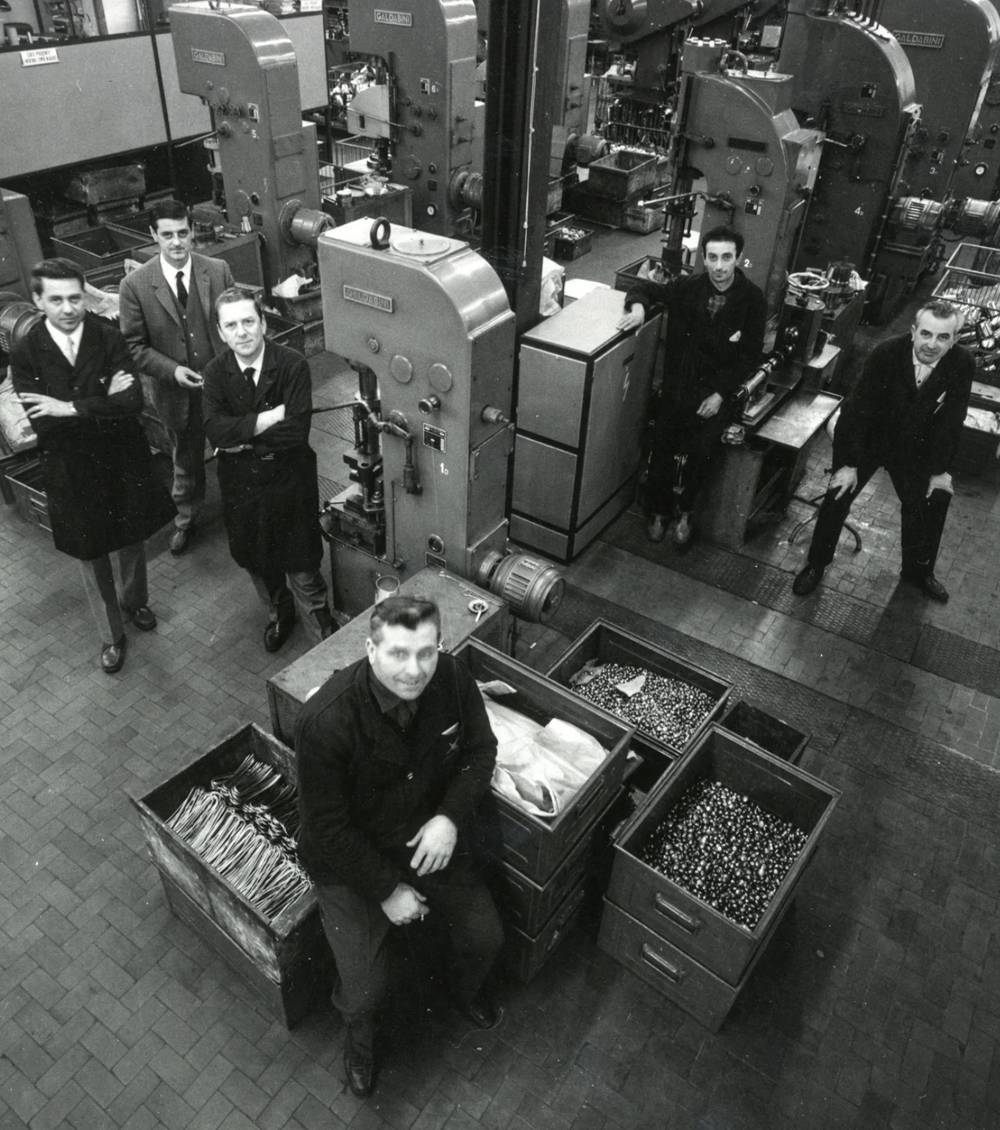 Alessi is not a production industry in the traditional sense, but a sort of laboratory of industrial research into applied arts. Open to change and to international development, the company is also deeply rooted in tradition and in the cultural background of its territory: Alessi continues to be synonymous with artisan products made with the help of machinery.
Since its establishment, Alessi has gradually evolved, becoming a leading exponent of the "Factories of Italian design", capable of mediating between the most interesting expressions of international creativity and the public, society and the market. Its mission is to translate these creative expressions into real objects capable of fulfilling dreams and satisfying the public's desires.